Fortnite
El creador de contenido de Fortnite AwA se liberó después de los comentarios anti-LGBTQ; la comunidad dice que está "decepcionada" con Epic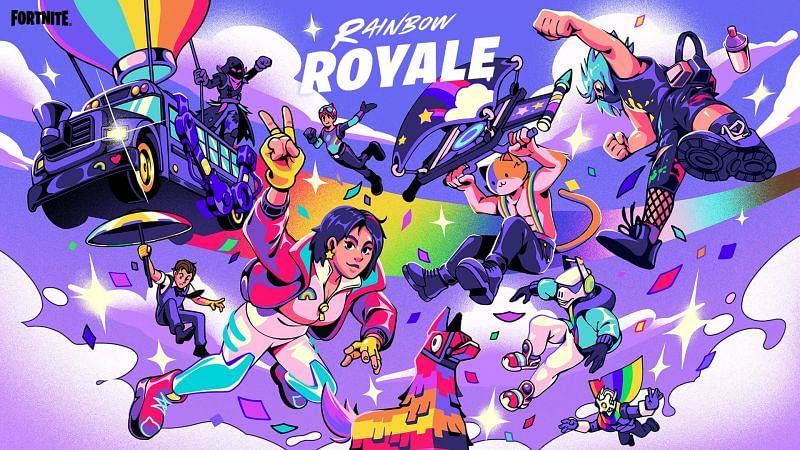 Después de la actualización Fortnite 17.20, Epic Games agregó más alegría y alegría al juego al presentar cosméticos LGBTQIA + gratis para todos durante una semana. El objetivo principal era mostrar el apoyo a la comunidad LBGTQIA + y construir un entorno más inclusivo para todos.
Let's start this thread off simple; I'm excited to see Fortnite supporting LGBTQIA+ as I feel no matter who you like, no matter who you are, you shouldn't get hated on just because of it.

The Rainbow Royale event was unexpected but welcome!#ThankYouEpicGames

— iFireMonkey (@iFireMonkey) July 20, 2021
En su declaración oficial, Epic mencionó que "todos son bienvenidos a bordo del Battle Bus", y los jugadores ahora pueden apoyar la diversidad en Fortnite usando cosméticos " Rainbow Royale" y mostrándolos en el juego.
Como era de esperar, el anuncio se encontró con una severa reacción de algunos fanáticos y elementos anti-LGBTQIA + en las redes sociales. A pesar de esto, importantes filtradores de Fortnite como iFireMonkey y HPYEX se mantuvieron firmes apoyando la decisión y silenciaron a aquellos que hablaron mal sobre el asunto en cuestión.
Basta decir que no pasó mucho tiempo antes de que los funcionarios de Fortnite se dieran cuenta del comentario y deshabilitaran el código de soporte del creador del mapa PRO 100 como castigo por la declaración. Sin embargo, lo increíble ha sucedido en un extraño giro de los eventos, que ha dejado a los fanáticos y aficionados de Fortnite furiosos.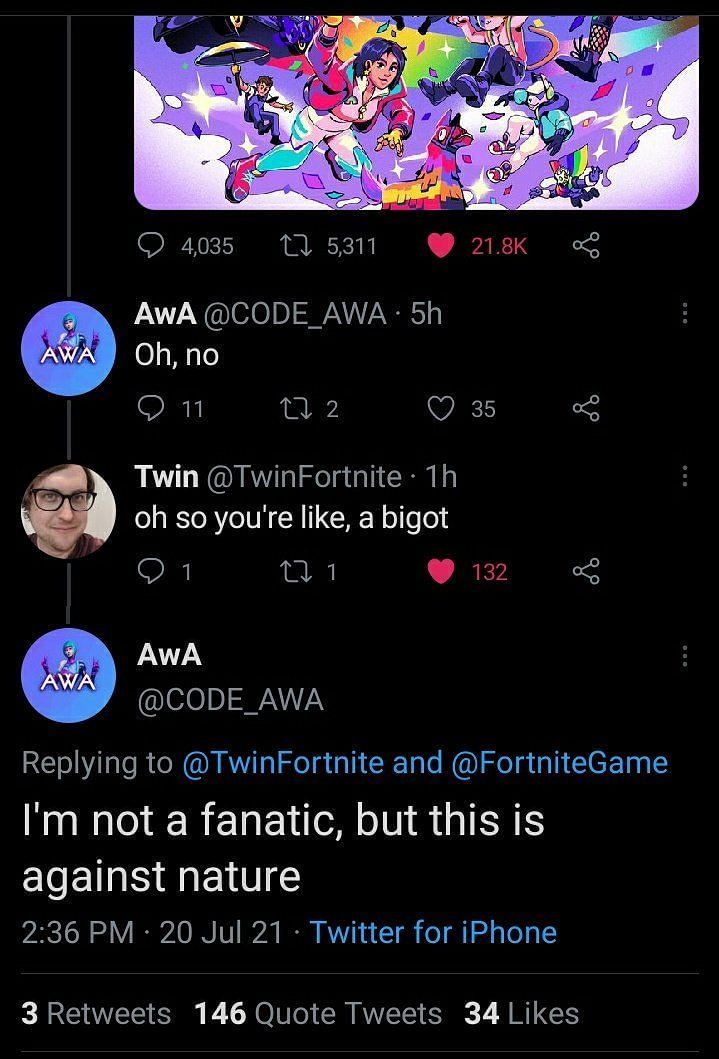 AwA recupera el código de creador; La decisión no augura nada bueno para la comunidad de Fortnite
En un extraño giro de los acontecimientos, después de haber sido suspendido por apenas una hora, se restableció el código del creador. Epic dejó a AwA fuera del gancho, quien declaró que su comentario era una opinión.
Esta decisión ha dejado a muchos fanáticos y creadores de contenido de Fortnite decepcionados con la postura del desarrollador sobre toda la situación.
Según numerosos jugadores de Fortnite, todo el propósito de llevar a cabo este acto parecía un fiasco, dado que las consecuencias fueron limitadas en el tiempo. Además, dado que AwA era parte de la comunidad de Fortnite y es bien conocido como creador, esto solo empeora las cosas, ya que da un mal ejemplo a la comunidad.
, and just thanked this emailer for contacting them to report these homophobic actions.

Awa had his code removed for only 1 hour, while it should be removed indefinitely. I hope to god that Fortnite doesn't decide to give one of his maps an LTM again. I am disappointed. (3/5) pic.twitter.com/iHyr61iFmb

— polaq (@polaqwym) July 22, 2021
No está claro qué sucederá a continuación, pero dada la severa reacción de los fanáticos y los jugadores, esto es solo el comienzo del problema. Basta decir que, si bien la opinión puede no haber sido dañina a los ojos de Epic, muchas personas resultaron heridas.
Todo el escenario ha creado animosidad e indiferencia para muchos de los jugadores LGBTQIA + en Fortnite.