Fortnite
Todas las ubicaciones de Ferrari en la temporada 7 de Fortnite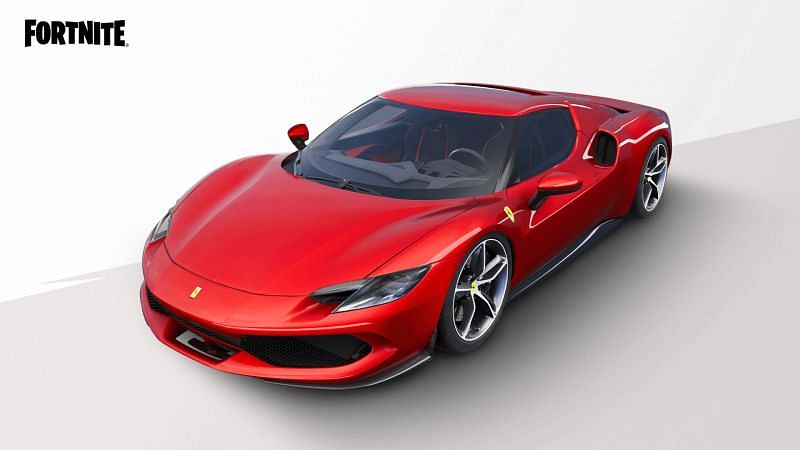 Los vehículos juegan un papel importante en Fortnite. Los jugadores operan para rotar en la isla, evadir tormentas inminentes y huir de las emboscadas enemigas. Desde que se agregaron vehículos a la isla, los jugadores los han estado usando para marchar hacia Victory Royale .
Recientemente, Epic Games colaboró ​​con el popular fabricante de automóviles Ferrari en el lanzamiento del nuevo Ferrari 296 GTB en la temporada 7 de Fortnite. Desde que se agregó el superdeportivo, los jugadores han estado ansiosos por descubrir dónde se generan en la isla.
The all-new Ferrari 296 GTB is now a drivable vehicle in Fortnite. Starting July 22, 2021, get behind the wheel and complete driving-based Quests.https://t.co/AjtoYw98uB pic.twitter.com/Tqs0dQutZi

— iFireMonkey (@iFireMonkey) July 22, 2021
Este artículo revelará los puntos de generación del Ferrari 296 GTB en la temporada 7 de Fortnite.
Temporada 7 de Fortnite: Ferrari genera cerca de puntos de interés populares en la isla
Los eventos de colaboración de Epic Games son un placer para los jugadores. Las colaboraciones populares en el pasado recompensaban a los jugadores con cosméticos y otros artículos dentro del juego. Sin embargo, la reciente colaboración de Ferrari es diferente, ya que trajo varios Ferrari 296 GTB a la isla.
Los jugadores pueden probar los icónicos superdeportivos en la temporada 7 de Fortnite. Sin embargo, localizarlos puede ser complicado.
Actualmente, solo hay un puñado de ubicaciones donde se genera el Ferrari 296 GTB en la temporada 7 de Fortnite.
1) Fila al por menor
2) lago perezoso